What do I think upon when the going gets tough and when I get tired or frustrated? What do I think about to encourage my Motherly heart and to remind myself of how blessed I am to be a Mother? Here are just a few things that came to my mind today.


The first sounds of Laney crying out for the comfort and warmth of her Mommy for the first time, a moment I'll never forget. I love being a Mom.
Making clothes for my little girl and seeing her wear them causes my heart to swell with love. I love providing for my daughter. I just made this dress the other day, but it wasn't 100% complete in this picture.
The priviledge of praying over my daugther. I'm thankful I can invest in her life in such a powerful, life-changing way. I love how I'm changed simply by saying just a few words.
I love watching my daugther express herself.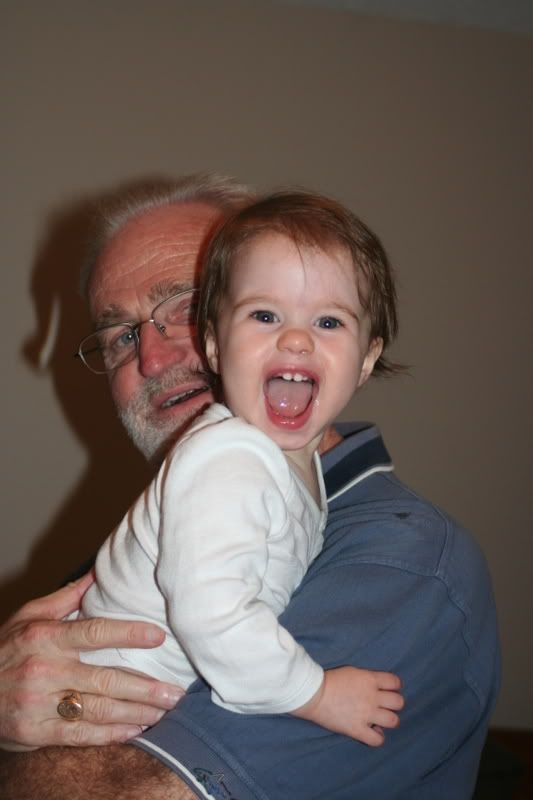 I love clothing my baby in cloth diapers and wool covers. She's just too cute in them!
I learn to trust the Lord and His love for me by watching how Laney trusts me and my love for her. Do I rest in the Lord like Laney is resting in our arms here?
I love seeing my daugther explore and discover new things, even in the most simple things
in life.
I love goofing off with Laney. She makes me laugh so much.

I love watching Laney get to know, talk to and love our dog Daisy. Seeing this reminds me to stop from the busyness of my day and take the time to love on others, even my dog.
I love seeing this precious smile of hers first thing in the morning.

Life doesn't get any better than when your baby falls asleep in the carrier that's strapped to you. Sweet bliss!
Double click below to see my last why "I love being a Mommy."